U&N - The Story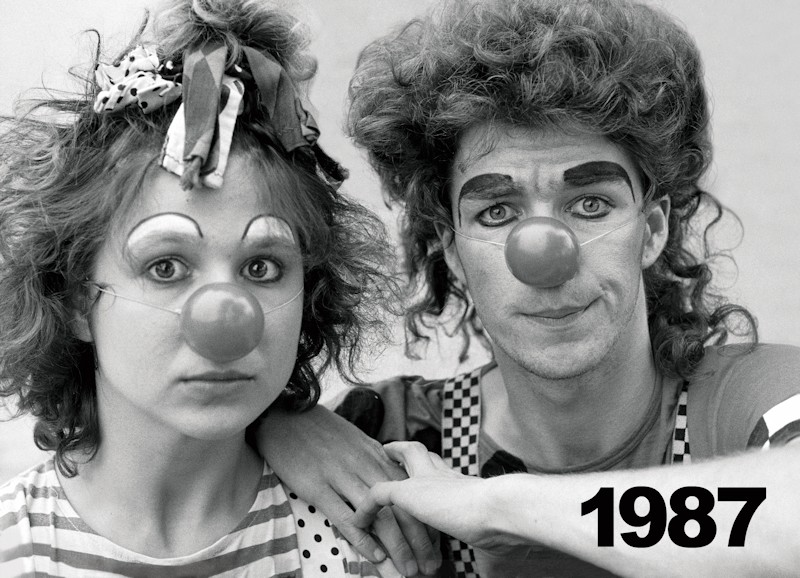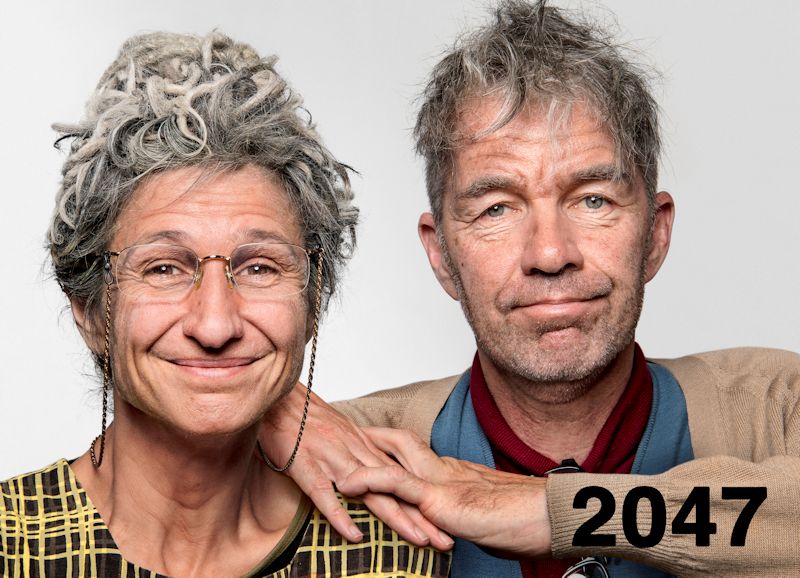 Over the past 35 years and some 3000 performances, in the course of evolving from street clowns to television variety stars, Ursus & Nadeschkin have
insinuated
themselves snugly into the hearts of their audiences. Today they are among the most sought-after cabaret artists in Switzerland, being honored with the Swiss Cabaret Award "The Golden Tuna" ("Goldener Thunfisch" to be exact!) and having earned the Swiss Television & Entertainment Award "Prix Walo" – the most prestigious Swiss award in the field – twice.
2002 U&N became the leading act and headline of the Swiss National Circus Knie, performing 257 times during its 02' season tour and enchanting an audience totaling one million spectators.
20years later, in 2022, they joined Circus Knie one more time and were part of one of the most successful seasons of the circus.
Their wide range of talents combined with love for innovation and improvisation make the two performers unique – and thus impossible to categorize. Stand-up comedians, mimes, jugglers, dancers, singers, acrobats, linguistic artists, Shakespeare parodists, masters of ceremonies: Ursus and Nadeschkin are all of it but more. You never know just what to expect. You can simply bank on witnessing an original, creative performance delivered with a highly contagious spirit of fun, and a show that will be all the more memorable due to its special rapport created by the audience involvement that U&N develop so delightfully.
While their popularity grew throughout Europe – made evident in part by eventually winning the German award "Deutscher Kleinkunstpreis", – Ursus&Nadeschkin decided to take on New York City. After having premiered their third full evening show called "One Step Beyond" in London, the next leap was inevitable: hopping across the "big pond" to produce and premiere show number four, "U&N: Solo" at NYC's "HERE Independent Arts Center" (SOHO).
Later, they found their way back, this time as regular performers to the Fringe Theatre Festival in the East Village. This time they were honored with the FRINGE NYC COMEDY AWARD.
Moreover, U&N are very active in developing the Swiss theatre and comedy scene. Since 1993, they have regularly produced a variety show "Pearls, Freaks & Special Guests" where Zurich audiences get the opportunity to see European, North and South American variety show stars. Every other year the revue goes on tour through Switzerland and bordering countries after having proven themselves in Zurich.
Completely unexpectedly and outside the duo, but still in the midst of all these projects, Nadja starred in the tv-movie "Fremde im Paradies" (foreigners in paradise), which was broadcasted in November 2004 on national Swiss Television. Urs experienced a break-through in the international art scene with his bestseller-book "Kunst Aufräumen" (Tyding Up Art), published in 2002. The book has been followed by two sequels (Tidying up MORE Art and The Art of Clean Up, 2012). The books sold over a million copies so far and is now available in the U.S. and the U.K. as well (THE ART OF CLEAN UP, Chronicle Books).
FAQ's
Answers on the 13 most-asked questions

1. The are-you-married-question:
U&N: «No.»

2. The are-you-doing-this-since-a-long-time-question:
U&N: «Yes.»

3. The can-you-make-a-living-doing-this-question:
U&N: «Yes.»

4. The what-is-your-day-job-question:
U&N: «Yes!»

5. The is-your-hair-real-question:
N: «Yes, the wig is real!»

6. The where-do-you-get-your-ideas-question:
U&N: «We order them at a Swedish retail dealer.»

7. The isn't-that-difficult-question:
U&N: «Yes.»

8. Die what-are-you-doing-if-you're-not-in-a-good-mood-question:
U&N: «In this case, we simply pretend to be in a good mood!»

9. Die Bevorzugt-Ihr-im-Theater-die-epische-Variante-welche-Abstand-von-der Figur-verlangt-oder-eher-Stanislavskis-System-welches-auf-eine-sehr-emotionelle Identifikation-des-Schauspielers- mit-der-Person-zurückgreift-Frage:
U&N: «No.»

10. The if-you-perform-in-New-York-are-you-speaking-english-or-german-question:
U&N: «What else do you think? Russian??»

11. The don't-you-have-to-answer-always-the-same-questions-over-and-over-again-question:
U&N: «Next question.»