Tagebuch
06.07.2018
Run Through No 1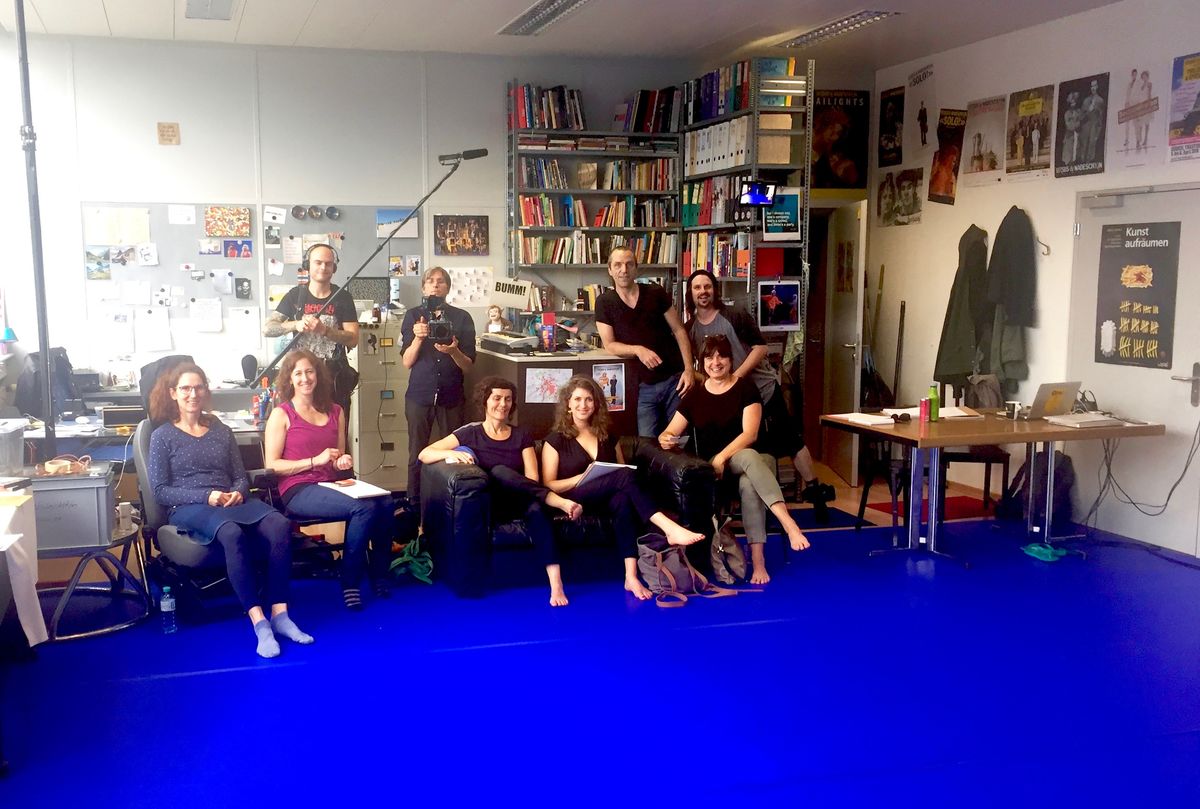 In less than 4 weeks we will premier our show "Synchronised Swimming - The Dry Version" at the Edinburgh Fringe Festival.
We are rehearsing, we are writing, we are learning the English words. Today was our first run through of the whole show – for a selected audience...
Most of the people you see here have known U&N for a long time, but the actual target audience sitting here are two people, who understand only English and who have never seen us on stage before. They understood most of it and we're happy about that. As usual after a first run through: we are now one BIG step further and we're looking forward to our last rehearsal period.
(excuse our basic english... it's not our first language!)

Hier's the deutsche Übersetzung for our german speaking friends:
In knapp 4 Wochen ist die Première am Edinburgh Fringe Festival mit «Synchronised Swimming –The Dry Version».
Wir sind am Proben, wir sind am Schreiben, wir sind am Englisch-Text-Büffeln. Und heute war unsere erster Durchlauf des ganzen Programmes für ein ausgewähltes Publikum... vor ziemlich ausverkauftem Proberaum!
Die meisten der hier Anwesenden kennen U&N schon länger, doch das eigentliche Zielpublikum sind zwei, die hier auch zusehen, die nur englisch verstehen und die uns noch nie auf der Bühne gesehen haben. Sie haben das meiste verstanden. Da sind wir froh drüber. Und wie es nach einem ersten Durchlauf meistens ist: wir sind nun einen grossen Schritt weiter für die letzte Probephase.