Tagebuch
01.06.2017
Ursus on the Rooftop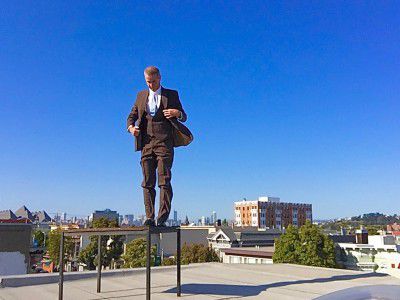 Ursus, standing on a table on a roof top in San Francisco.
He is preparing for his first performance in a long time with his TIDYING UP ART talk, which will take place at the King Carls Emporium in the Tenderloin neighborhood in the City.
He will be giving his talk all in english, which makes him nervous, because, as we all know, he does not speak english at all!

He learned everything by heart and will deliver it the exact way as he memorized it. Too said that he will not understand a word of what he is talking about...